THE SARA BEATTIE COLLEGE DIFFERENCE
Get ahead
Acquire new skills to impress your employer and gain promotion without taking time off for training.
Increase your Network
All online students are invited to join regular networking events to create bonds, know more people, discuss topics of common interest or just hang out.
Use Business English
Recognizing global needs for improving English, all our courses are offered in Business English only.
Empower Yourself
Sara Beattie College brings you over 330 Courses. Learning can be fun when you have choices!
Set your career path with SBC & SBA.
Develop yourself
Increase your chances of career pathing within your own Company or prepare for an exit with added strengths.
Stay focused
All Courses start mid-month, so you are not caught with the end of the month or start of the month priorities.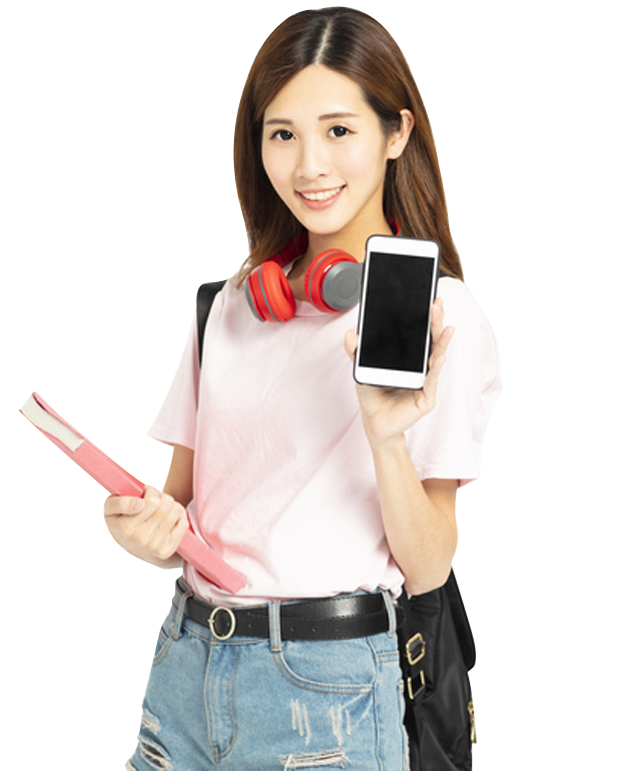 Quality Training
Certified by Sara Beattie College
Recognized by Employers
Improved Job Prospects
Self-contained units designed to meet workplace demands
Online Learning Option
24 hours over 6-weeks with Instructor-Led or Self-Paced Option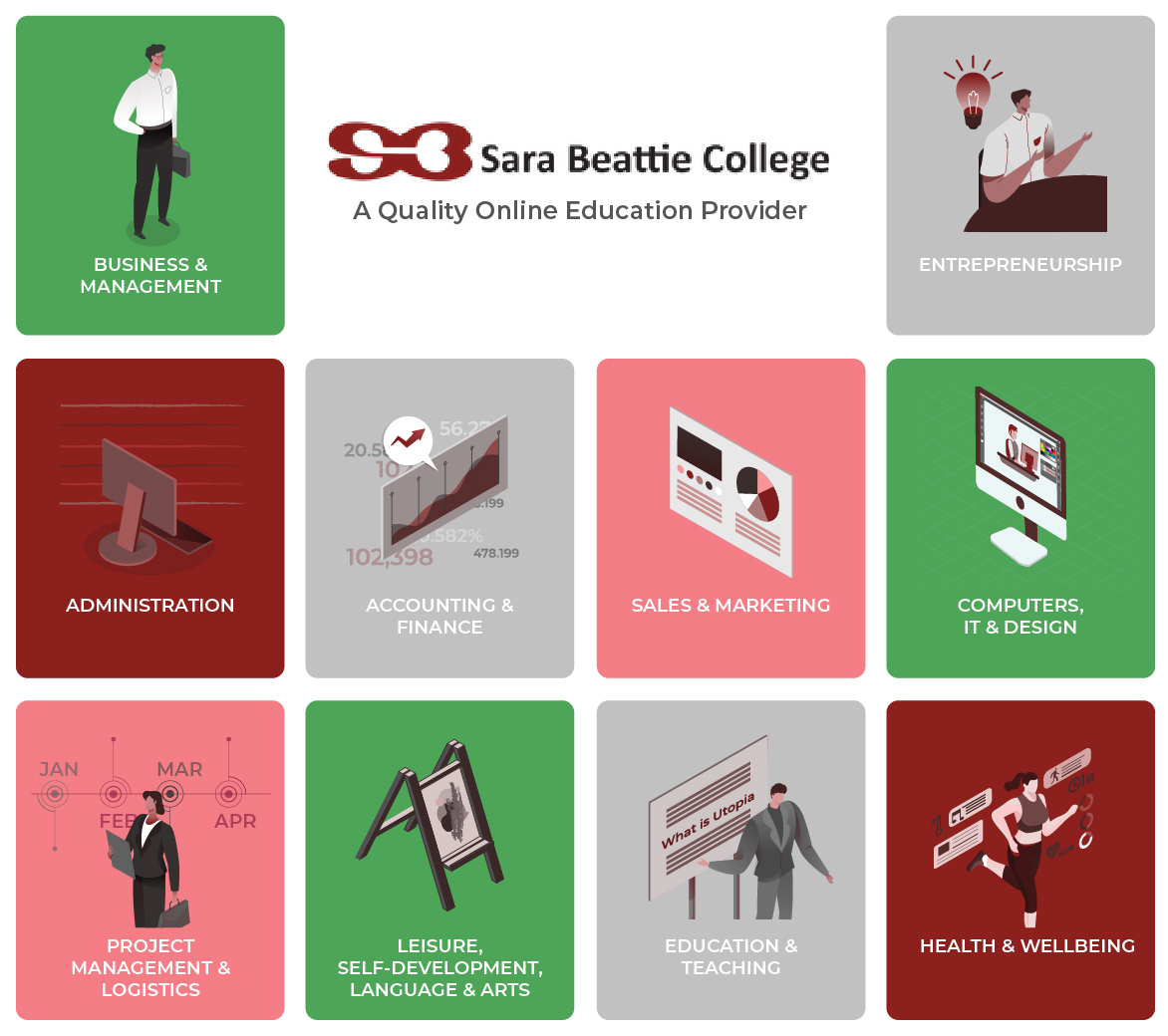 ONLINE
5 DIPLOMAS
5 HIGHER DIPLOMAS
Sara Beattie College brings you 10 Categories of Online Courses with over 330 choices. We are committed to providing you with relevant, in-demand and flexible online education. Flexible Online Courses from the US carefully selected to meet business needs in the Asia Pacific region.
Focus on core skills necessary for ongoing promotion and business growth.
Business Management 
Administration 
Project Management / Logistics 
Computers, IT & Design
Self-Development, Leisure, Language & Arts
Entrepreneurship
Sales & Marketing
Accounts & Finance
Education & Teaching
Health & Wellbeing
Whether you want to improve on skills, or you wish to strengthen your management know-how, or you simply want to develop an interest in a hobby, we have just the course for you!
ENJOY WORK LIFE BALANCE
LEARNING IS A LIFESTYLE FOR PEOPLE ON THE MOVE
Take our online courses from the comfort of your home, or while travelling with the flexibility to study at your own pace without taking time away from work. The courses can be accessed 24/7 from anywhere with an internet connection. You can select from 10 areas of study and can choose from 330+ Certificate courses, 55 Higher Certificates, 5 Diplomas, 5 Higher Diplomas, all with quality US content offered worldwide. SBC has carefully selected and structured the content for comprehensive coverage of skill sets for your specific needs.
Explore our 10 Course Categories  and two options of study.  Choose from Instructor Led (ILC) Courses or Self-Paced (SP) Courses.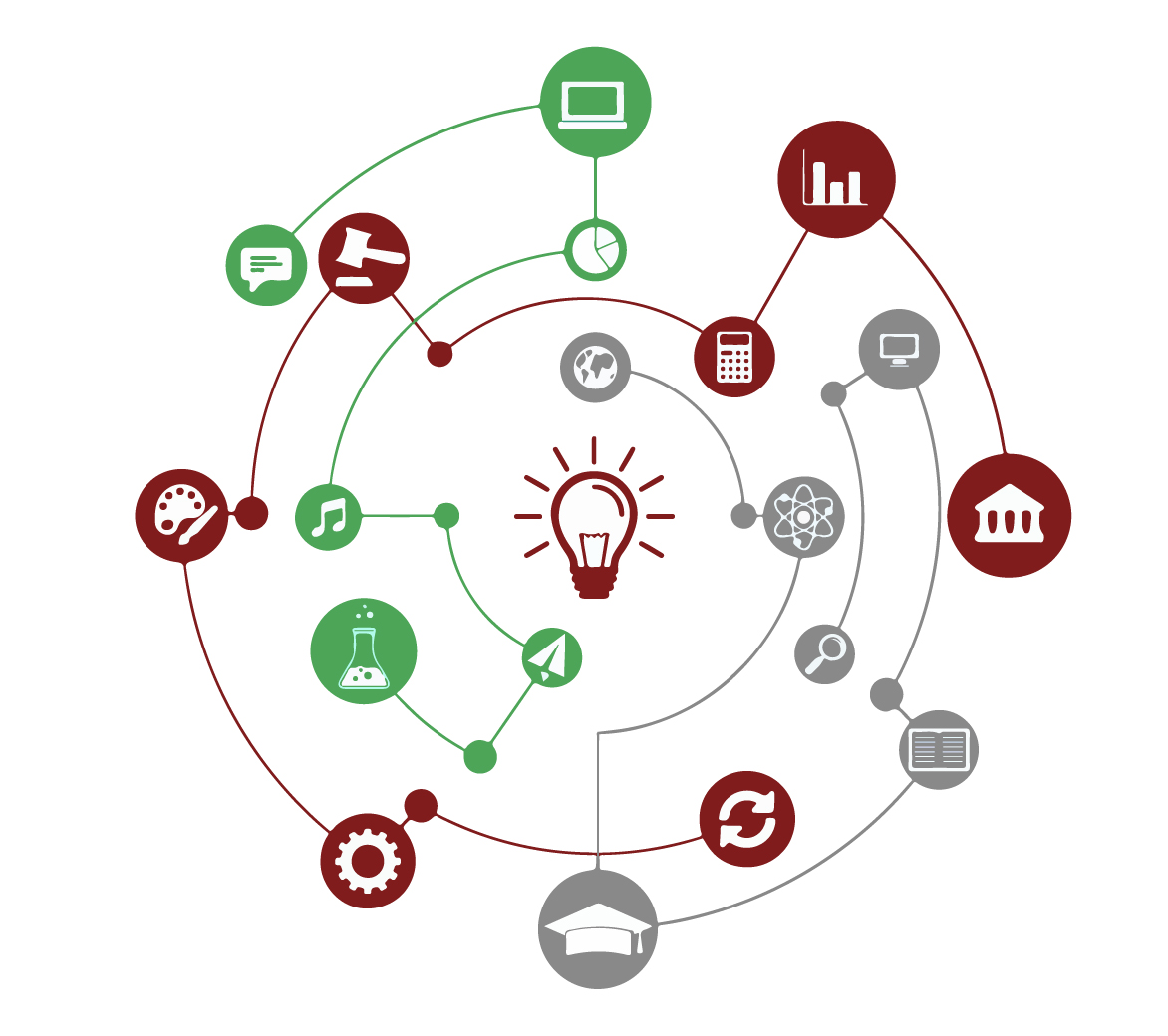 I found the online course to be very helpful. I have just started a sales job and decided to work on my sales skills first. I especially liked the information offered regarding time management, marketing, pipeline management and cold calling. I would definitely recommend this course to others. It really covered the entire sales process from beginning to end.
I have noticed a change in my body and mind and how much better I feel physically when I'm putting the right foods into my body. I make sure to have some "me time" to relax and calm my mind. I've changed my lifestyle and, as a result, have better health. Hydrotherapy and diet have helped most. I feel more relaxed, happy and in charge of my own health and healing!
I didn't know there was so much to learn in running even a small business. I gained such useful tips that gave me the inspiration to pursue my dreams of being my own boss. Thank you so much for slowing me down enough in taking one step at a time. Now I know where to begin correctly. I am starting slowly to put together my "building blocks" for my business with my husband.
Taking this online course is one of the best decisions that I made since being in a managerial position. The assignments helped me work through conflicts I was having with my management responsibilities and dealing with all the different personalities at work. Now I have a better understanding of what is expected of me as a manager.      ‏‏‎          ‏‏‎          ‏‏‎                                                  ‏‏‎